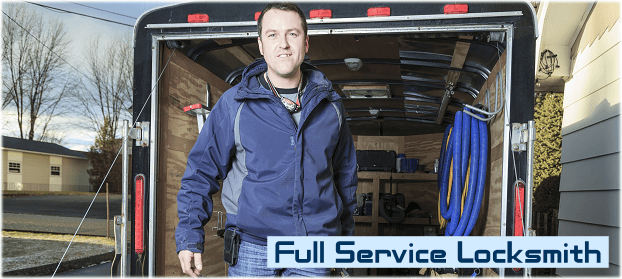 The Knoxville Locksmith Team is devoted to providing community members with first-class locksmith services at an affordable price range. There is a reason why we are the city's leader locksmithing business when it comes to home and vehicle security issues. With licensed locksmith technicians on our side, we've been in this business for a long time installing locks and unlocking cars. By hiring only those locksmiths, we've made a great name for ourselves in the Knoxville locksmith business and we intend to live up to it! All of our locksmiths are qualified for any job you might have for them.
Our Main Goals
From a simple lockout to changing locks and rekeying houses, there is nothing our Knoxville locksmith can't do! When you tell us your problem over the phone, our main goal is to treat you like we would treat a friend who is in trouble. We welcome your questions and want you to feel safe choosing the best locksmith in Knoxville, TN! The technicians work 24 hours a day, which requires them to be ready to serve at all times. They can repair locks in the middle of the night or make you a new car key early in the morning, it's up to you!
A Mobile Locksmith in Knoxville!
We are a mobile business. That means we can provide locksmith services at your home, business, or roadside. We carry the most advanced tools in the industry to make our locksmiths not only mobile but also quick. Our reliable team offers the finest Knoxville locksmith service available. With a rapid response time of only 20 minutes, we'll be anywhere you need us to on the Knox County map. But the tools we carry are just the start, our vans are equipped with state-of-the-art GPS systems, allowing us to locate the 24-hour locksmith near you. All of your lock and key problems can be solved by a quick phone call. So don't hesitate, dial 865-337-8050 for a fast Knoxville locksmith service.
Speed Is The Main Factor
When you're locked out of your car or house, you need a fast lockout service. At Locksmith Knoxville TN, we give urgent matters a top priority and our locksmiths have the ability to respond quickly. As a mobile service and by a direct request from the owner, we have to arrive at your location within 20 minutes from your first call. What we offer is a solution that is much faster than any other Knoxville locksmith company. We know your time is money and we respect it by working hard to ensure you won't wait too long. So join our long list of satisfied customers by choosing a locksmith you can trust!
Knoxville Locksmith Service in Tennesse
If you called a locksmith business before, you probably know that speed isn't everything. Hence, combining high-quality service and a friendly approach to the mix is crucial to us. Our locksmiths are all a part of the city's community and they strive to provide their neighbors with excellent care. Whether you need a home lock change or a simple car lockout, our Knoxville locksmith will dedicate his full commitment to the job.
Low-Cost Locksmith Solutions
Whether you need a new car key made or to pop a lock, Locksmith Knoxville TN's experts got you covered! For the last 14 years, we give residents their peace of mind at a low-cost affordable price. Our 19$ service call fee has made us the cheapest locksmith in town. We have no intention of charging extra for weekends, nights, and any other emergency locksmith issue you might encounter on. With our kind of experience, you can imagine that we've seen it all. We are prepared to take care of your problem at a decent price. From a complex lock installation to a house lockout situation, the Knoxville locksmith team can do it all!
Our 24 Hour Locksmith Services Can Include:
Residential Unlocks.
Change Locks.
Car Keys Made.
Commercial Locksmith Services.
Home Locks Rekey.
24 Hour Car Unlock Service.
Thanks For Your Visit!
We just want to thank you for reading our About page and remind you that all of the services written above can be done on-site (at the customer's location). Our mail address is 4400 North Broadway, Knoxville TN 37917 but for business is 100% mobile. We hope you liked what you've read so far and will consider choosing us as your Knoxville locksmith in the near future! 865-337-8050.