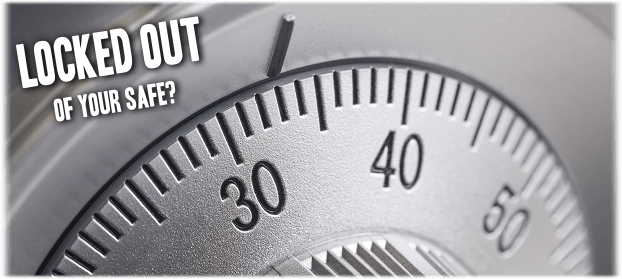 Looking for a safe cracking specialist in the Knoxville, TN area? You're in the right place! We've been unlocking safe doors for the last 15 years, helping the residents and business owners of Knox County when they have no one else to turn. Whether you need to crack a business safe or a residential one, we can get the job done. In addition, our technicians can get to you within 20 minutes of your request. So contact Knoxville's fastest, most affordable safe cracking service at (865) 337-8050 today!
We Can Unlock Any Type of Safe!
Sometimes, we get calls regarding commercial safes that other locksmiths simply cannot unlock… Lucky for you, our guys in Knoxville, TN are no strangers to the safe cracking field. In fact, this is one of their many specialties! You don't want to waste your valuable time on someone who can't deliver the service you deserve. So regardless of your final choice, we highly recommend you to go with a well-known security expert who's been cracking safe locks for a long time (rather than the average handyman).
We're Mobile in Knoxville, TN Surroundings
As the trusted name in the lock and safe business, we support customers who are located outside of Knoxville, Tennessee limits as well! Each and every one of our mobile team members is a safe lockout master, fully equipped to handle all of your concerns. So if you're in need of our services in Powell, Oak Ridge or Maryville, we will proudly take your call, emergency or not! Besides, with today's modern technology and tools, cracking a safe isn't as complicated as it used to be!
24 Hour Safe Cracking Services
As opposed to the local lock and safe stores, we are open for business 24 hours a day, 7 days a week. With our phone number on your speed dial, you can enjoy professional safe services around the clock, without paying an extra fee for the late call! Usually, when the job into question includes cracking safes or deadbolts, the matter is extremely urgent to the client. That is why we put your convenience and peace of mind at the top of our priority scale. So the next time you're in a jam, call the best safe cracking service the city of Knoxville, TN have to offer at (865) 337-8050.